YASAWAS SOME OF THE BEST DIVING IN THE WORLD
Octopus Resort has its very own PADI dive operation – right here at the resort, not only can you experience some of the best virgin diving in the Yasawa Group, but you can start and complete a PADI dive course all before you head home!
Octopus has nearly 40 dive sites in the area from reefs, walls, drop-offs, swim through, pinnacles and 2 amazing wreck dives. Our sites are from 3 minutes to 25 minutes away, our dives are all guided and from a boat, though shore dives can be arranged on request. We dive 3 times a day 9 am, 11 am and 2 pm, except Sunday when we do a single or two tank dive in the afternoon, equipment and guide are supplied.
Check out the dive prices here.
Octopus is famous for its amazing visibility and the stunning sea fans on our walls and drop-offs. We have everything you could wish to see from sharks, turtles, lobster to tiny nudibranch, shrimp and crabs, we have a huge variety of hard and soft coral and every dive you will see something different. The diving at Octopus truly is an amazing experience whether you are just starting out and want to take it easy, or are up for more challenging sites we have something that will suit.
We offer all the PADI courses from the very first introduction dive or Open Water Course all the way up to and including Dive Master, we also have a large selection of specialty dives including Night, Wreck, Deep, Peak Performance Buoyancy, Photography, Drift and more.
Come and join our amazing Padi Dive Professionals and let them introduce you to the beauty of Fiji's underwater world.

Jodi our dive team leader and the senior instructor have been diving with us for over 10 years, she leads a team of four highly skilled Dive Instructors & Dive Masters. Our Dive Instructors have completed literally hundreds of dives all over Fiji, so whatever your level of experience we have a dive expert on hand to ensure you have a truly awesome dive experience.
We have a full range of equipment, it includes wetsuits, fins, masks, B.C.D's etc, all housed in our own dive shop. Bring your own gear or use ours and be guided through the Yasawa Island's crystal clear tropical blue waters or take the plunge for the first time and do a one-off resort dive.
Octopus resort offers great dive packages, which also includes an incredible unlimited diving option. Fiji's famous throughout the world for its spectacularly rich and vibrant soft coral reefs. Fed by nutrient-rich currents, these soft coral gardens are havens and food sources for thousands of species of fish and invertebrates.
For your safety, our dive shop staff are required to sight your travel insurance prior to booking a dive. Regrettably, if you do not have travel insurance the Dive Centre is unable to take you diving.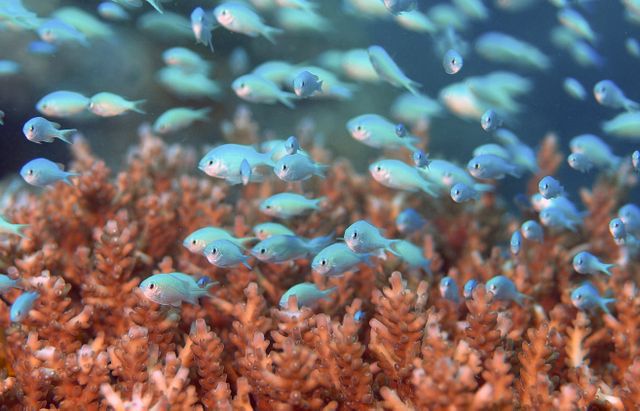 Nova Wall
 This site is just 3 mins from the Resort. The best dive site for a drift dive. Sea fans galore and a vertical wall which drops to about 70m is just full of soft corals from top to bottom. Napoleon wrasses, turtles, bottom-dwelling rays or eagle rays are always cruising past, against or with the current. Moray eel, crayfish are always living in the wall crevices. Nice site for deep dive specialty course.
Average visibility 20m Maximum depth 70m Certification level Novice or Experienced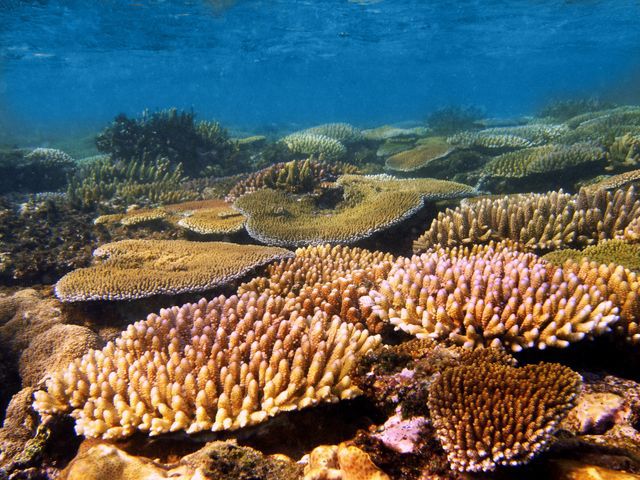 The Bommies
This dive site features swim throughs and massive pinnacles, which looks like towers and passages between them. It's like going through streets in town or a city. Current is always present. These great pinnacles are overgrown with soft and hard coral and also sea fan galore. Eagle rays, grey reef sharks, moray eels, Spanish mackerel, travellis, and other bigger fish.
Average visibility 20m Maximum depth 30m Certification level Novice or Experienced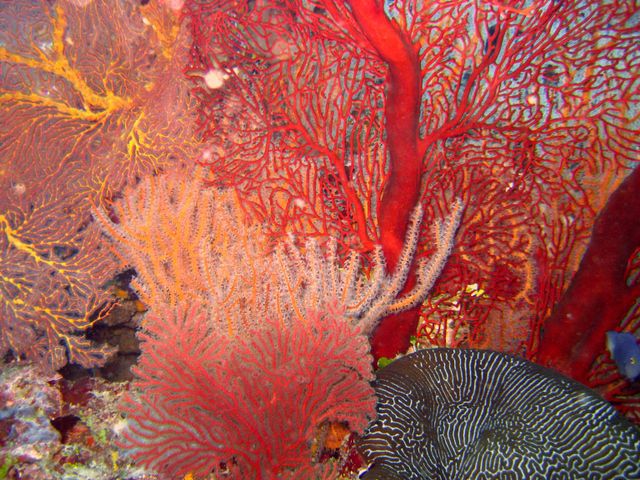 Barrel Head
A beautiful site with nice visibility. If you're in need of a really relaxing dive or a refresher, we can highly recommend this dive site. Great corals, loads of fish, including ever-present grey reef sharks and if you're lucky you may come across a majestic turtle or two.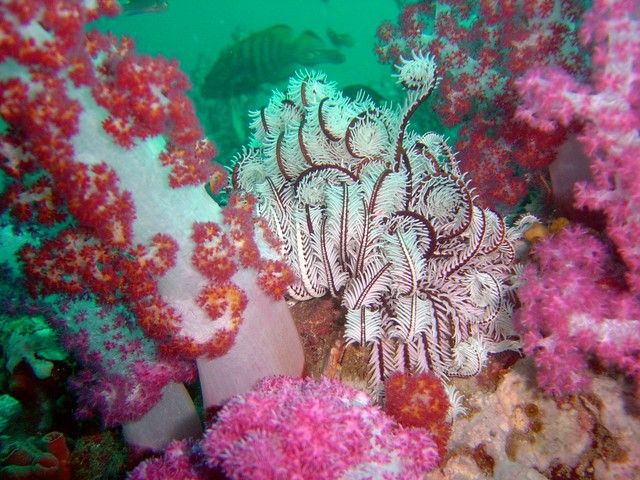 Black Rock - North Point
A great site with Gorgonian Sea fans, multi-colored soft coral, schools of bannerfish, eagle rays and other pelagic, which cruise past at times. A swim through from about 20m, ascending all the way to about 10m. A slight current is always present, which make it a great drift dive.
Average visibility is 25m Maximum depth 25m Certification level Novice / Experienced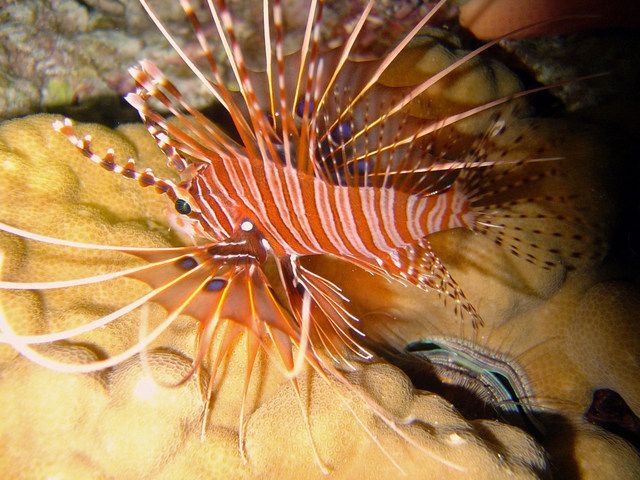 Black Rock Corral Garden
This dive site is arguably one of the best in the world. If you're interested in corals this is the place to be. Hard corals are still well and truly alive with millions of small colored tropical fish living in them, neo blue
Anthea fish just scattered all over the bottom. Soft coral, sea whips, gorgonian sea fans and it is just teaming with life. White tip reef sharks, moray eels, bump head wrasses, napoleon wrasse, octopus, and other pelages.This site is best for underwater photography or videography specialty course. So come along and let our dive professionals show you this beautiful underwater haven.
Average visibility 25m
Maximum depth 20m
Certification level Novice or Experienced
Rooms
Price from: US$149.00 per night (NZD$239, AUD$225). Maximum occupancy: 2 person/s. Bedding configuration: King size bed, or split King. No Infants or ...
View Details
Price from: US$229.00 per night (NZD$368, AUD$344). Maximum occupancy: 3 adults or 2 adults and 2 children. Bedding configuration: A King size bed pl...
View Details
Price from: US$279.00 per night (NZD$449, AUD$419). Maximum occupancy: 2 Adults or 2 Adults/2 children. Bedding configuration: King-size bed and singl...
View Details