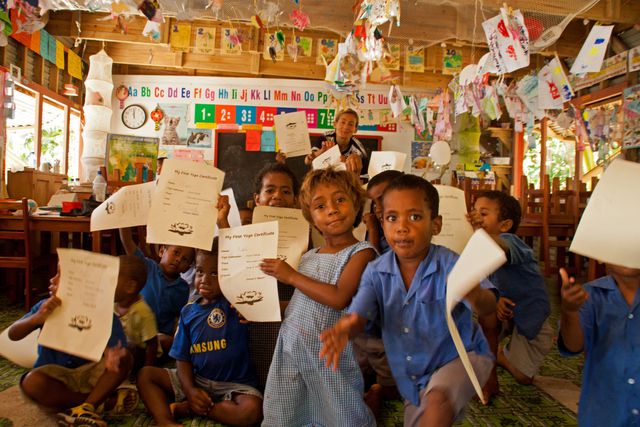 ACTIVITIES FOR THE SOUL
Beach Walks · Massage · Spa treatments ·Hammocks ·Games · Cocktails.
Perhaps the most simple but universally accessible activity at Octopus is to take a sunrise or sunset stroll along the 1km stretch of tranquil Likuliku Bay. The silica in the sand feels soft and silky underfoot; you can try to run if like, but chances are you'll sink into the soft golden sand.
Perhaps a mid-morning nap curled up with a good book from our library in one of the many hammocks or sun loungers appeals?
Maybe a massage is more to your liking? Massages and our Spa treatments are an ideal way to unwind, de-stress and rejuvenate.
A lazy swim in the warm, clear waters of Likuliku Bay, or a sunset cocktail enjoyed from one the decks of our restaurant, or our beach bar are perfect ways to round off a relaxing day at Octopus.
SPECIAL OCCASION

Special Occasion or Just Because. Let us know if you have a special celebration during your stay, and we can put the champagne on ice and practically produce lobster at will – your wish is our command! You bring yourselves, and we will provide the moonlight, sunsets, serenades, and tranquillity. With a bit of notice, we can even whip up a birthday or anniversary cake!
UNLIMITED DIVE PACKAGE
Take Advantage of the unlimited dive package when you stay at Octopus.
SUNDAYS

Regardless of your beliefs, a visit to Naulawaki village for Sunday's church service is a must. The church is a focal point in the community and Sundays are a day in the village for church, families, relaxation, and feasting. You'll see many of our staff in their home environment, villagers dressed in their best Sunday clothes and happy smiling Fijian faces everywhere ……. and the voices .. oh the voices … the singing is quite magnificent. The service is conducted in Fijian and can be reminiscent of the services conducted by early Presbyterian missionaries. Services can be quite animated; regardless of the language barriers, body language and intonation make it easy to understand if the flock has strayed.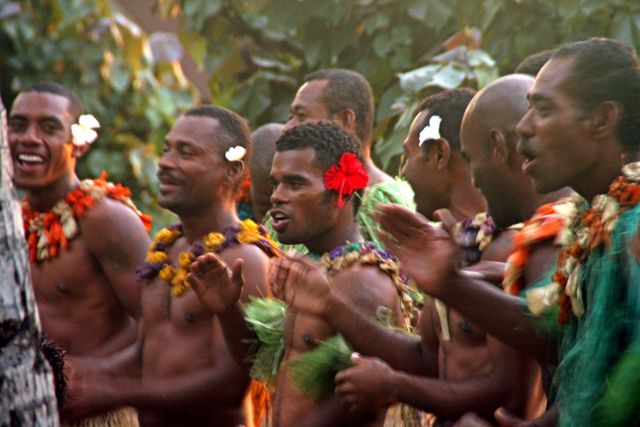 FIJI TIME
Staff Meke · Sulu Tying · Island Hopping · Local Rugby · Village Visit / Craft Market · Coconut Tree Climbing · Basket Weaving Demonstration · Welcome Ceremony · Village Church Service
Friday nights are often a favorite for our guests. Our staffs' way of thanking us for the help we provide with humanitarian projects for the village, is to hold a traditional Fijian Meke (cultural show) for our guests. The meke is a fun-filled 45 minutes of song, dance, and celebration wrapped up in the true flavors of the Pacific. Bring a sulu (traditional Fijian men's or woman's sarong) or purchase your own Octopus Resort sulu and come along to Friday afternoon's sulu tying lessons. You'll be surprised at how many ways there are to tie a Sulu. Our staff will also teach you the Octopus Bula Dance that will be performed during the following evening's Meke show. In keeping with our Fijian Friday's, dinner is a delicious Fijian buffet.
We run two different island hopping tours during the week. Guests board our island based boat, the Nalauwaki Flyer and depart for a day exploring the villages on Waya Island, the island we are located on, or head north to the beautiful island of Naukacuvu and swim with the Manta Ray's when in season. All the trips offer an excellent chance to view island life through its resident's eyes and create opportunities for guests to mix with the locals and experience genuine Fijian hospitality.
During the winter months, there are reasonably frequent games of rugby player at nearby Yalombi village. Rugby is a prevalent sport in Fiji, and a trip to Yalombi village is a great social occasion as villagers from all over Waya island come to support their local teams. We pack a cool box or two of life's essentials (Fiji beer and chocolate bars) and all head away together in our resort boats to support the local Naulawaki Village team.
Several times a week, our guests are invited to walk across the hill to visit nearby Naulawaki village, the home of nearly all our staff. Once at the village, guests are treated to a village meke (cultural show). The meke is a chance for our guests to see and hear a fantastic selection of Fijian song and dance. After the meke, the ladies from the village gather on the local field to sell a variety of handmade local art and crafts.
Six nights a week, new guests arriving at Octopus are welcomed with a traditional Fijian Kava ceremony. Kava is the national drink of Fiji and is made from the root of the pepper tree. Guests join our traditional Fijian song group on a woven mat and are welcomed in Fijian, given a chance to taste Kava and treated to one or two Fijian harmonies.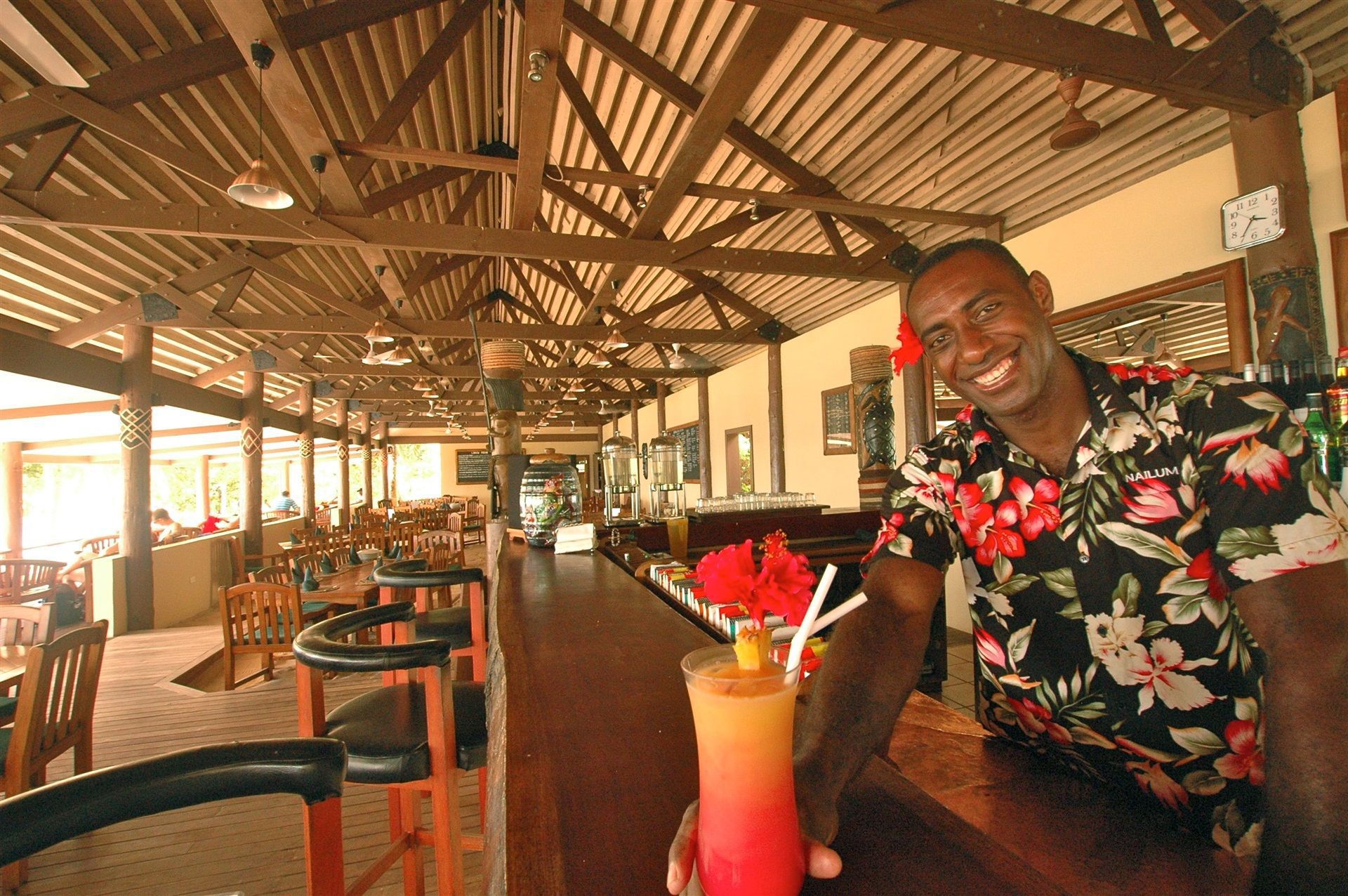 ALL GO OR NO GO
We've tried hard to offer our guests just the right balance of deep relaxation, exercise opportunities, cultural interaction, and fun. Octopus is not the place for forced fun, but for those that want it, there's plenty of variety for all ages. There are no noisy jet ski's or para-sail boats, and you'll not be organized to exhaustion. You'll have all the time you need to kick back and get into the local rhythm.
HEARTBEATS
Hiking · Handline Fishing · Game Fishing · Crab Races · The Famous Octopus Olympics · Party Night -Disco under the stars
Twice a week the energetic amongst us head away on guided hikes. We have two hikes to choose from, either a cross-island hike to visit Waya Levu village or to the top of one of the islands highest peaks. Both hikes have new and varied terrain with plenty of camera opportunities along the way.
Several nights a week we take guests out for a sunset hand-line fish. The waters around Octopus are full of marine life so regardless if you are a complete beginner or a seasoned pro there's bound to be a story or two on offer at the bar afterward, and any fish caught get to be lunch the next day. Imagine watching a movie under the stars, just a few yards from the water's edge. On Sunday night's we set up a large screen around the pool. There's free popcorn and our favorite ice cream in a cone, so grab a drink from the bar, order yourself an ice cream and enjoy a movie in one of the most beautiful and exciting locations you are ever likely to watch a movie. Grab a torch and bucket and follow one of our staff members onto the beach to select your very own well-honed Olympic trained crab :-) There's a generous bar tab for the winning crab owner and all money raised is donated to the village children's education fund.
Regardless of your ability or experience, there's a fishy story just waiting to be told. Fiji offers some of the best sport fishing in the world. On any one of our fishing charters, you could catch Yellow Fin Tuna, Walu, Giant Trevali, Coral Trout or any one of several species that inhabit the local waters. We offer half and full day fishing excursions on our boat. You'll be skippered by one of our local staff who has been fishing these waters for all their lives. You bring a camera, and we'll bring a cool box of snacks and drinks. Saturday nights are a favorite for many of our guests, a chance to let your hair down and have a party dancing the night away under the stars.
Every Wednesday is Octopus Quiz night, a chance to challenge yourself to have a laugh and play some games with the rat of the guests and win some prizes, it a fun-filled night.
Rooms
Price from: US$149.00 per night (NZD$239, AUD$225). Maximum occupancy: 2 person/s. Bedding configuration: King size bed, or split King. No Infants or ...
View Details
Price from: US$229.00 per night (NZD$368, AUD$344). Maximum occupancy: 3 adults or 2 adults and 2 children. Bedding configuration: A King size bed pl...
View Details
Price from: US$279.00 per night (NZD$449, AUD$419). Maximum occupancy: 2 Adults or 2 Adults/2 children. Bedding configuration: King-size bed and singl...
View Details